News
22.01.2015
Reprogramming electronic actuator memory now possible with APD-1 Programmer
30.11.2013
ATD-1 set inculdes now PS-1, PS-2, PS-3 and PS-4 cables for all posistion sensors on Garrett, BorgWarner, IHI and Mitusbishi vacuum actuators. There is also a new cable BW-2 for Sonceboz (BrogWarner) electronic actuators used on Land Rover and Jaguar turbochargers.
24.04.2013
We are happy to introduce new cable for IHI actuators. The new cable and update for ATD-1 allows you to test all the latest Mercedes electronic actuators used on Vito, Sprinter, C-class, E-class and many more!
20.08.2012
New
GT-2 cable
together with new
software update
now support around 100 different Garrett's electronic actuators! Full list of supported actuators is
here
.
20.02.2012
The list of supported electronic actuators has been updated. We have added 18 new Garrett actuator gearbox numers.
To see full list click
here
.
07.02.2012
The largest Polish industrial portal for garages MotoFocus.pl published an article about Tester ATD-1.
The article is avaliable in Polish
here
.
Few words about the Tester
Actuator tester ATD-1 is an advanced diagnostic tool designed for turbocharger reconditioning companies and workshops diagnosing motor cars and delivery trucks equipped with an electronically controlled turbocharger. Actuator Tester is probably the only device that enables testing and geometry adjustments of variable nozzle turbines (VNT), on turbochargers equipped with simple rotary electronic actuator (SREA) and smart rotary electronic actuator (REA). Garrett's turbochargers with electronic actuators (also known as electronic valves or waste gates) are most often found in the engines of Mercedes, Ford, Jaguar, Jeep Chrysler, BMW, Audi, Volkswagen and many more.
Tester ATD-1 can test and reset VGT electronic actuator used on BorgWarner KKK turbochargers for Volkswagen and Audi engines as well as Mitsubishi turbochargers for BMW engines.
We are happy to introduce our new device - Turbocharger Electronic Actuator Tester ATD-1. This is an advanced device that will make reconditioning electronically controlled turbochargers easy and pleasant. No more problems with electronic actuators!
Now you can test, diagnose and reset electronic waste gate valves and diagnose proper operation of variable vanes in three easy steps: plug it, check it and reset it. You can do it on your work bench or even when the turbocharger is still on the car.
Avoid high costs of a turbocharger replacement caused by incorrect diagnostic of electronic actuator!
We believe that the professional diagnostic tests and reconditioning turbochargers with an electronic valve would provide each company which respects itself with a chance to extend its business activities and customer satisfaction.
We are also searching for cooperation with distribution companies. We offer attractive discounts when ordering larger number of items.
Professional diagnostic testing of electronics and variable nozzles
Actuator Tester can simply and quickly diagnose proper operation of mechanical and electronic functions of a turbocharger's valve. The Tester also allows to manually control electronic valve (actuator) connected to an arm of a variable nozzle tube. Thanks to that it is possible to instantly diagnose whether the VNT mechanism is working correctly or it is partially limited or completely blocked. All information is displayed on the Tester's screen.
Setting variable geometry
A common problem while servicing turbochargers with an electronically controlled VNT is the starting point the actuator arm should be set to. It is when variable geometry in a damaged turbocharger did not function correctly or it was completely blocked at a single position. The Tester enables easy positioning of actuator's arm and thus setting variable geometry would not be a problem any more.
Service and troubleshooting
Electronic actuators may cause many problems. It is common that turbocharger reconditioning companies assemble actuators blind and without paying attention to their proper functioning or without setting variable vanes optimally. Our Tester provides solution for that problem. Additionally, it is possible to carry out minor repairs. Mechanical parts of the actuators prevent their proper usage when damaged. Possibilities include changes in electronics, modes or other elements taken from another correctly operating actuator. As we conduct the tests, we are certain that everything is working correctly and there is no doubt we are ready to assemble such a reconditioned actuator on a turbocharger.
The subject of a damaged electronic valve is perfectly clear to us. We are aware that the possibility to recondition and check its proper functioning matters a lot. Thanks to that we may avoid the necessity to replace our turbocharger with a new one. Sometimes it is enough to replace elements of an electronic valve and double check its operation on a turbocharger.
Extending functionality and internet updates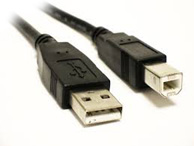 Nowadays almost each new diesel car is equipped with a turbocharger with an electronic actuator. There are more and more types of actuators, and this is why we continuously work on extending the range of actuators supported by our Tester. We would gradually introduce new plugs and adapters for electronic actuators of various brands, such as Garrett, Mitsubishi, BorgWarner KKK, Holset, Toyota, IHI, Siemens, Hitachi. Thanks to the on-line system of simple software updates it is possible to download the newest software directly to the Tester within couple of minutes. It helps avoiding the future need of purchasing a newer device. It is enough to update the software.
Renown and professionalism
What ensures reliability of the device is the fact Actuator Tester ATD-1 was thoroughly tested and double checked with regard to its practical application and variable geometry setting at Turbo Developments Limited - the largest London turbocharger reconditioning company, which is a well-known and respected company that provides quality services from over 22 years. Actuator Tester ATD-1 was designed in cooperation with the best electronics engineers and turbocharger reconditioning engineers. Laborious tests conducted at Turbo Developments Limited in cooperation with Polish company Microelectronics confirmed reliability and correct functioning of the device. It includes comprehensive service and warranty for 12 months.