News
22.01.2015
Reprogramming electronic actuator memory now possible with APD-1 Programmer
30.11.2013
ATD-1 set inculdes now PS-1, PS-2, PS-3 and PS-4 cables for all posistion sensors on Garrett, BorgWarner, IHI and Mitusbishi vacuum actuators. There is also a new cable BW-2 for Sonceboz (BrogWarner) electronic actuators used on Land Rover and Jaguar turbochargers.
24.04.2013
We are happy to introduce new cable for IHI actuators. The new cable and update for ATD-1 allows you to test all the latest Mercedes electronic actuators used on Vito, Sprinter, C-class, E-class and many more!
20.08.2012
New
GT-2 cable
together with new
software update
now support around 100 different Garrett's electronic actuators! Full list of supported actuators is
here
.
20.02.2012
The list of supported electronic actuators has been updated. We have added 18 new Garrett actuator gearbox numers.
To see full list click
here
.
07.02.2012
The largest Polish industrial portal for garages MotoFocus.pl published an article about Tester ATD-1.
The article is avaliable in Polish
here
.
ATD-1 Set
ATD-1 set includes:
ATD-1 diagnostic tester
- 12-month warranty
- multilanguage menu - Polish, English, Italian, German. Other languages available on demand.
GT-1 signal cable for Garrett Hella actuators (BMW, Mercedes, Ford, Volvo, Land Rover, Jaugar, Audi & Volkswagen twin turbo, Chrysler, Jeep, Chevrolet etc.) and Mitsubishi (BMW)
GT-2 signal cable for new Garrett Hella (Ford, Audi, Volkswagen, Jaguar, Land Rover, Citroen etc.)
KBW signal cable for BorgWarner KKK Siemens VDO (Audi, Volkswagen)
signal cable for IHI Siemens VDO electronic actuators (Mercedes)
BW-2 signal cable for Sonceboz electronic actuators (Land Rover, Jaguar)
PS-1 signal cable for vacuum actuators - Garrett, BorgWarner KKK and Mitsubishi with position sensors (Audi, Volkswagen, Ford and others)
PS-2 signal cable for vacuum actuators - Garrett and IHI with position sensors (Peugeot, Citroen, Ford, Nissan and others)
PS-3 signal cable for vacuum actuators - Garrett and BorgWarner KKK with position sensors
PS-4 signal cable for vacuum actuators - Garrett with position sensors (Land Rover, Ford)
power adapter with cable
USB cable for software update
User Manual
12-month free software udapte for new electronic actuators
all new cables and adapters for new electronic actuators and position sensors that will be released in 12-month time from the date of purchase
free technical support with setting and adjusting electronic actuators and help with solving problems connected with electronically controlled turbochargers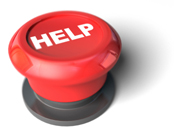 The device was tested by certified research laboratory (Institute of Telecommunication, Teleinformation and Acoustics, Wroclaw University of Technology, Electromagnetic Compatibility Laboratory, Unit No. AB 167) in terms of electromagnetic compatibility.
Tester ATD-1 complies to the following norms:
PN-EN 61000-6-3: 2008 + A1: 2011
PN-EN 61000-6-1: 2008
PN-EN 61000-4-4: 2010 + A1: 2010
PN-EN 61000-4-5: 2010
PN-EN 61000-4-2: 2009
PN-EN 61000-4-6: 2009
PN-EN 61000-4-11: 2007
PN-EN 61000-4-20: 2011
PN-EN 55022: 2011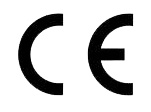 To order the tester please contact our office team by email: info@microelectronics.pl